Press

DesignLight in the Media
Boston Magazine
6/23/2015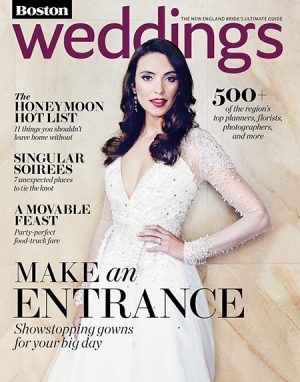 Jen Gray & Lisa Cacciabaudo
Jen Gray and Lisa Cacciabaudo's courtship was like a modern fairy tale—for those who appreciate the power of all things edible, that is. As with most successful relationships, it started with common interests—in this case, chesse and item listed as a mutual favorite when the pair connected on teh dating website OkCupid. Next cam ethe first date, where, in lieu of roses, Lisa impressed Jen with a stalk of celery, valiantly plucked from behind the bar to sate Jen's hunger pangs as they waited for a coveted outdoor table at Legal Harborside. A pictureesque evening followed. "It was sunset, it was a gorgeious summery evening—with pinks and oranges in the sky—it was very romantic," Lisa remembers. "It was clear that we were super-connected and had a lot in common."
Four whirlwind months later, a proposal was on the horizon. It, too, had a snackable bent. Jen had scored seats at the 2013 World Series, much to the delight of Lisa, a huge Sox fan. As she stocked up on beers and snacks while Lisa waited in the stands, Jen decided the time was right and got resourceful with a Twizzler, fashioning it into a sugary, chewy ring. "I said yes, and then ate the ring," Lisa says.
In keeping with the rest of the romance, planning the wedding was quite stress free, with the couple opting to celebrate at the picturesque Lyman Estate. Naturally, Jen notes, the food reflected their love story: "Of course, we had to have an amazing cheese display."